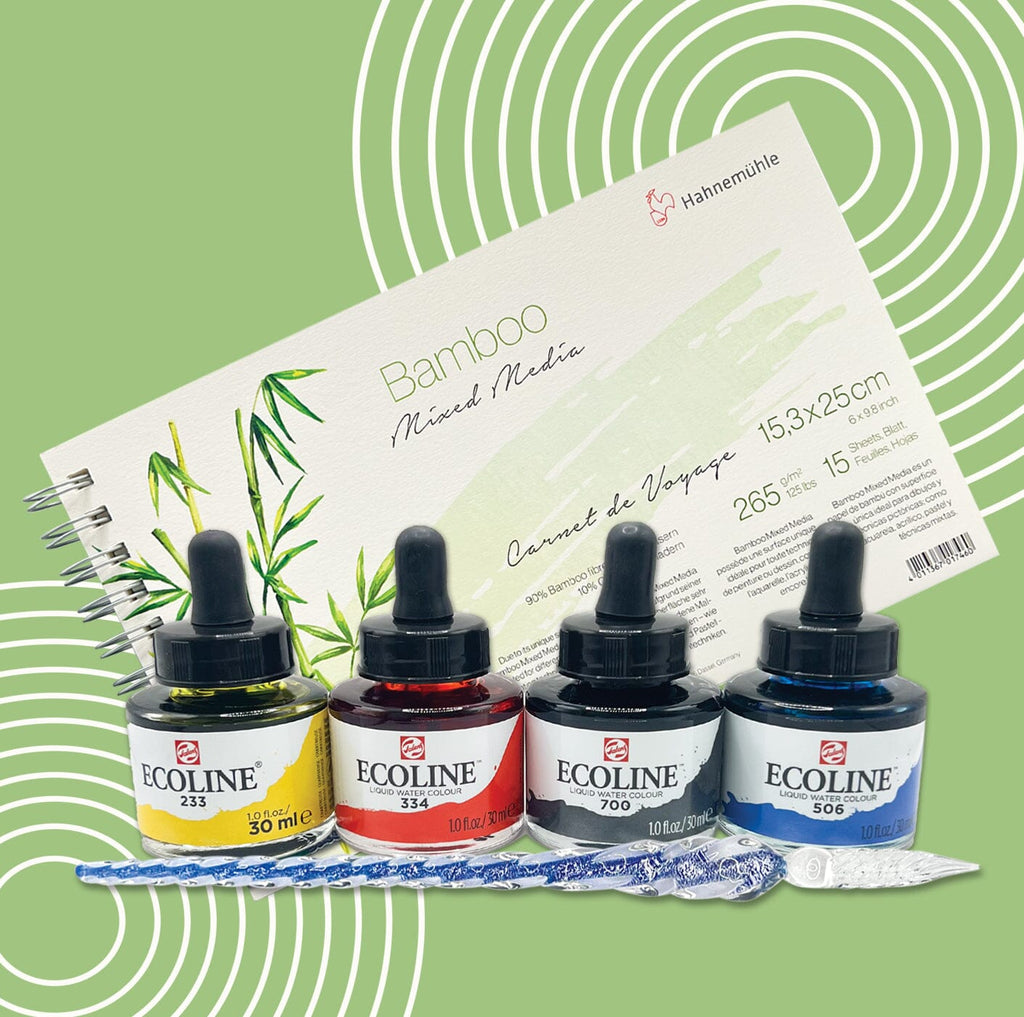 $34.99 USD
Calligraphy is regarded as one of the highest forms of art and has a history as long as humanity itself. Together, using a combination of ancient techniques, they create captivating works of art.

ECOLINE WATERCOLOR INKS 4PCS (Scarlet, Chartreuse, Ultramarine Blue, Black)
Featured Medium
Enjoy these highly intense, saturated dye-based liquid watercolor that dries within minutes. The Ecoline Watercolor Inks can be diluted with water and can be rewetted. These liquid watercolors are great for painting, drawing, graphic design, illustration, lettering, and more. Easily adjust color intensity by diluting Ecoline with water.
GLASS DIP PEN - MEDIUM TIP
Featured Tool
This elegant glass dip pen is hand-made, with a spiral threaded design to increase ink absorption and extend writing time. Once dipped, the ink can create about 20-40 words. The high heat-resistant glass material produces a crystal clear pen that is durable and prevents fracture. Cleans easily by rinsing with clean water and dried with a paper towel or cloth. Perfect for a variety of calligraphy techniques and projects!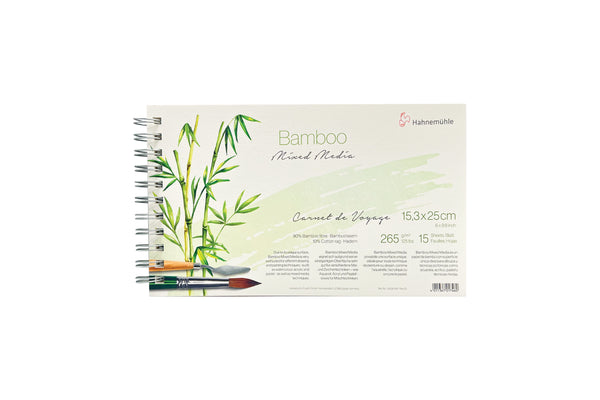 BAMBOO CARNET DE VOYAGE - Bamboo Mixed Media Spiral Bound Pad 10" x 6"
Featured Canvas
The Bamboo Carnet De Voyage line is the latest addition to Hahnemühle's successful range of bamboo products. It is a handy companion for both hobby and professional use. The natural-white artist paper with a unique surface is very well suited for different painting and drawing techniques, as well as mixed media techniques. The bamboo paper is environmentally friendly, acid free, and features a high longevity level.