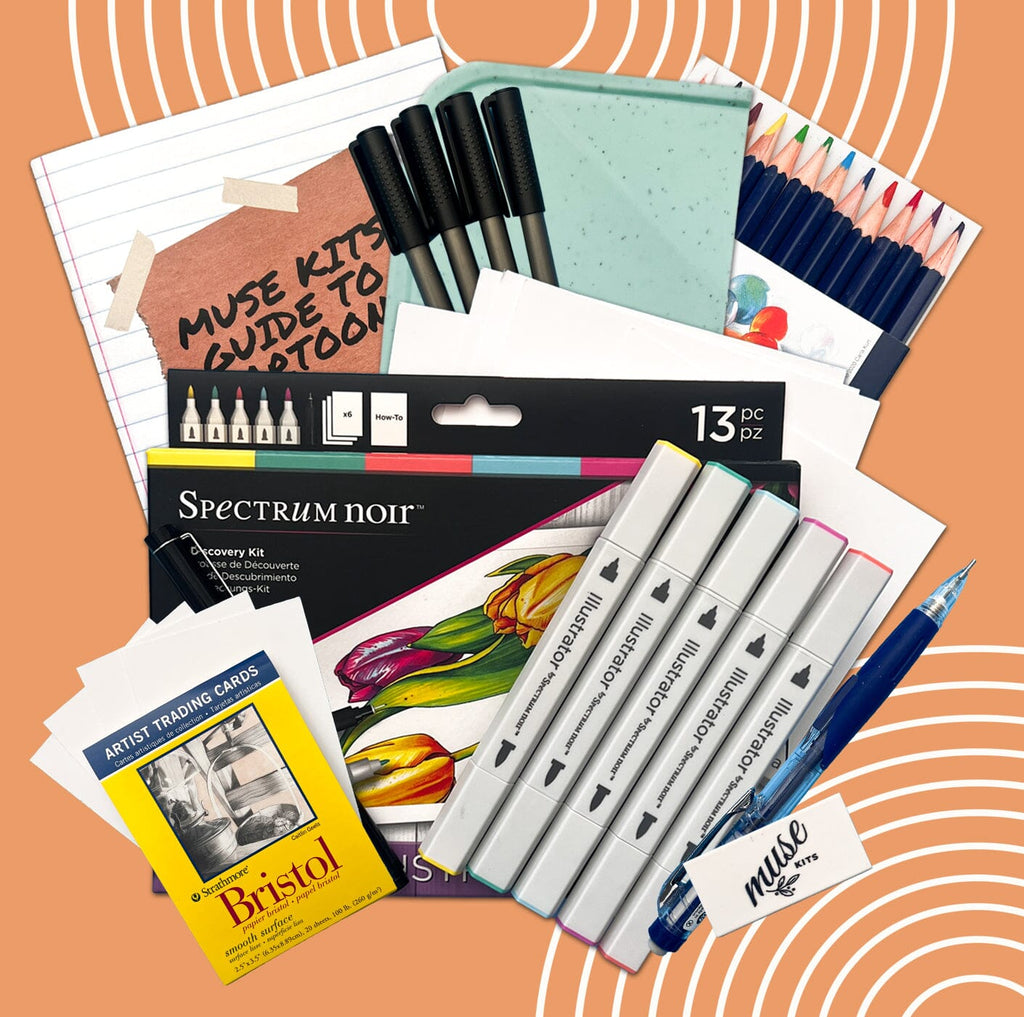 Featured in February 2023
ILLUSTRATION
$49.95 USD
Illustration is something that comes in many different shapes and sizes. Illustration has a place in advertisement, but also plays a role in areas like video game concept design and fashion design. We are constantly surrounded by some form of illustration on a daily basis. The fact that it's everywhere is also why it's so special. We can find our form that we enjoy and share it with the world.
What's in

the box?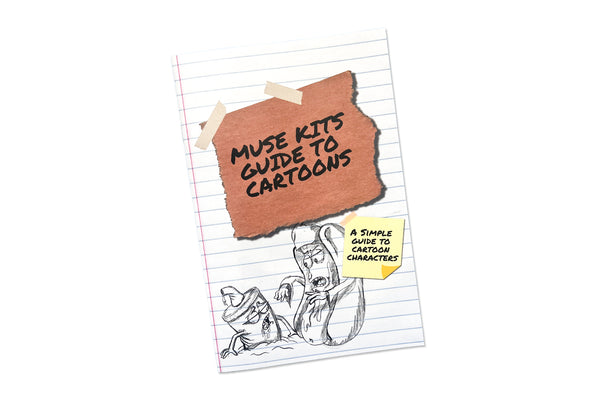 MUSE KITS HOW TO DRAW BOOK
Featured Tool - Retail $15.99 USD
Aspiring cartoonists of all ages can begin drawing characters with this wide-ranged, yet simple step-by-step guide. Learn how to take simple shapes and turn them into fun, and sometimes cute, cartoon characters. With a childlike wonder, each design was created to bring out your imagination and inner child.
SPECTRUM NOIR DISCOVERY KIT - ILLUSTRATION
Featured Medium - Retail $19.99 USD
Packed full of premium Spectrum Noir markers and materials, each kit combines expert instruction with all of the essential tools you'll need to get started. This set includes one Artliner fine point (0.03 mm) black pen, five Illustrator Dual Tip Brush Markers (Canary, Sea Spray, Star Fish, Cyan, and Begonia), six 5"x 7" marker paper sheets (printed and blank), and a How-To booklet.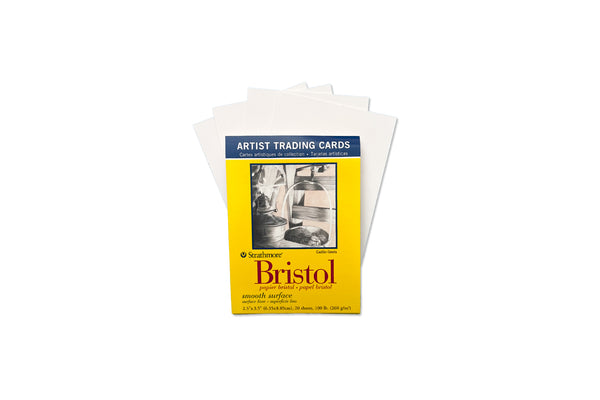 STRATHMORE, ARTIST TRADING CARD PACKS
Featured Canvas - Retail $3.75 USD
Artist Trading Cards are miniature pieces of art that are traded around the world. Artists create, trade and collect art at organized swap events, either in person or online. The only official rule is that the trading card measures 2.5" x 3.5". The pack contains twenty sheets of smooth Bristol, which is perfect for your illustrations.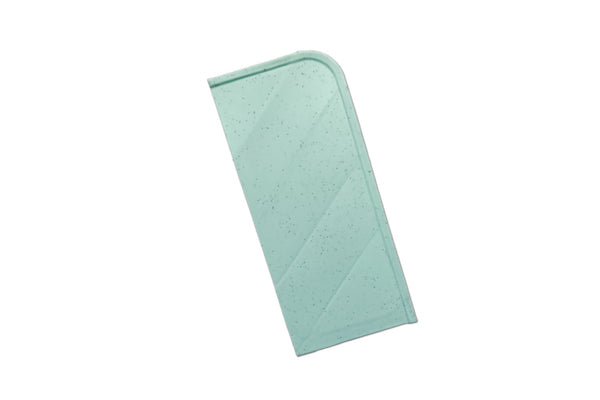 DESKTOP PEN & PENCIL ORGANIZER
Featured Tool - Retail $12.00 USD
This organizer is perfect for pens, markers, pencils, and more. With this 5 compartment design, you have all the space you need to separate your art materials. You can lay this down flat for a lower profile set up, or stand it up tall to allow for more space on your desk.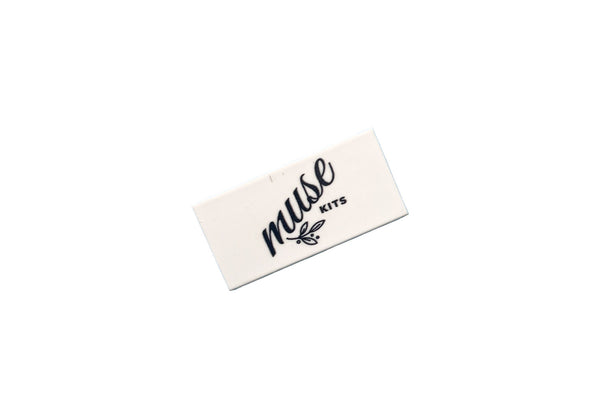 MUSE KITS WHITE ERASER
Featured Tool - Retail $1.50 USD
Use this latex-free eraser to remove mistakes and accidental marks without leaving behind smudges or eraser dust. This polymer eraser is composed of white vinyl that stays soft and is easy to use, helping reduce damage to pages and making editing mess-free.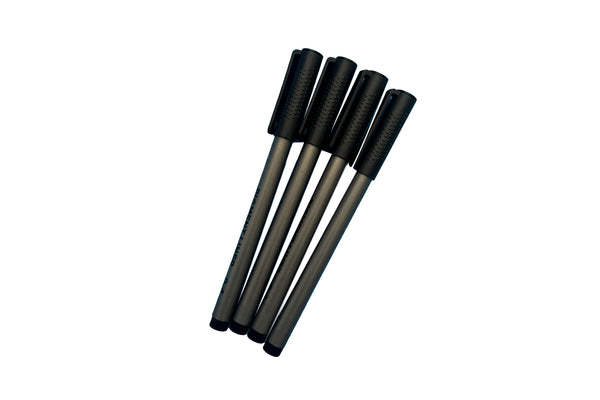 FINELINER INK PENS, 4 PCS
Featured Medium - Retail $6.00 USD
These pens are ideal for drawing, illustration, drafting, or general use. The Fine Liners are artist-quality pens that can be used and enjoyed by professionals and non-professionals alike. These pigment ink-based pens provide intensity, depth, and water-resistance without bleedthrough. The quick-drying ink means smudge-free erasing while inking over your drawings.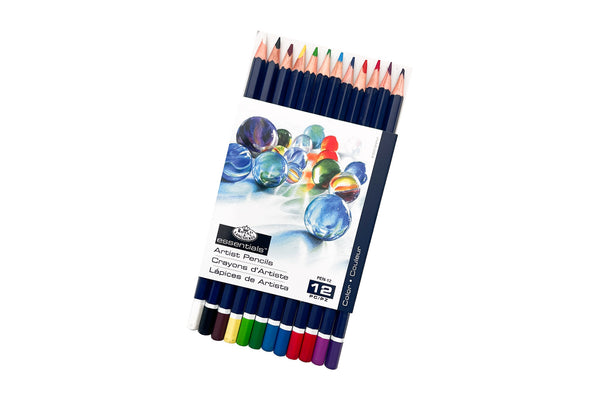 ROYAL & LANGNICKEL COLORED PENCILS, 12 PCS
Featured Medium - $5.99 USD
These brilliantly vibrant Colored Pencils are an excellent option for artists of all skill levels. These hexagonal, natural wood cased pencils have thick, soft lead, allowing for precise control. They also excel at detail line work, shading and other techniques. These pencils come in a wide array of beautiful colors and are pre-sharpened.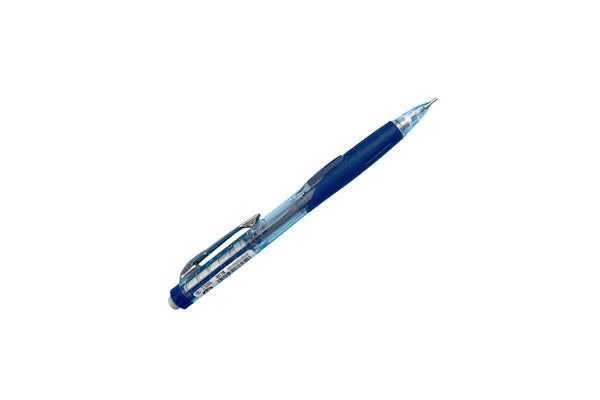 PENTEL TWIST ERASE MECHANICAL PENCIL, BLUE
Featured Medium - $5.99 USD
The Pentel Twist-Erase Click pencils now have new clear barrels with color accents for a stylish twist on pencils. Quick-click side button advances lead without interrupting your writing. Mistakes are no match for the larger-than-ordinary and long-lasting twist-up eraser. The comfortable, extra-soft, latex-free grip reduces writing fatigue.