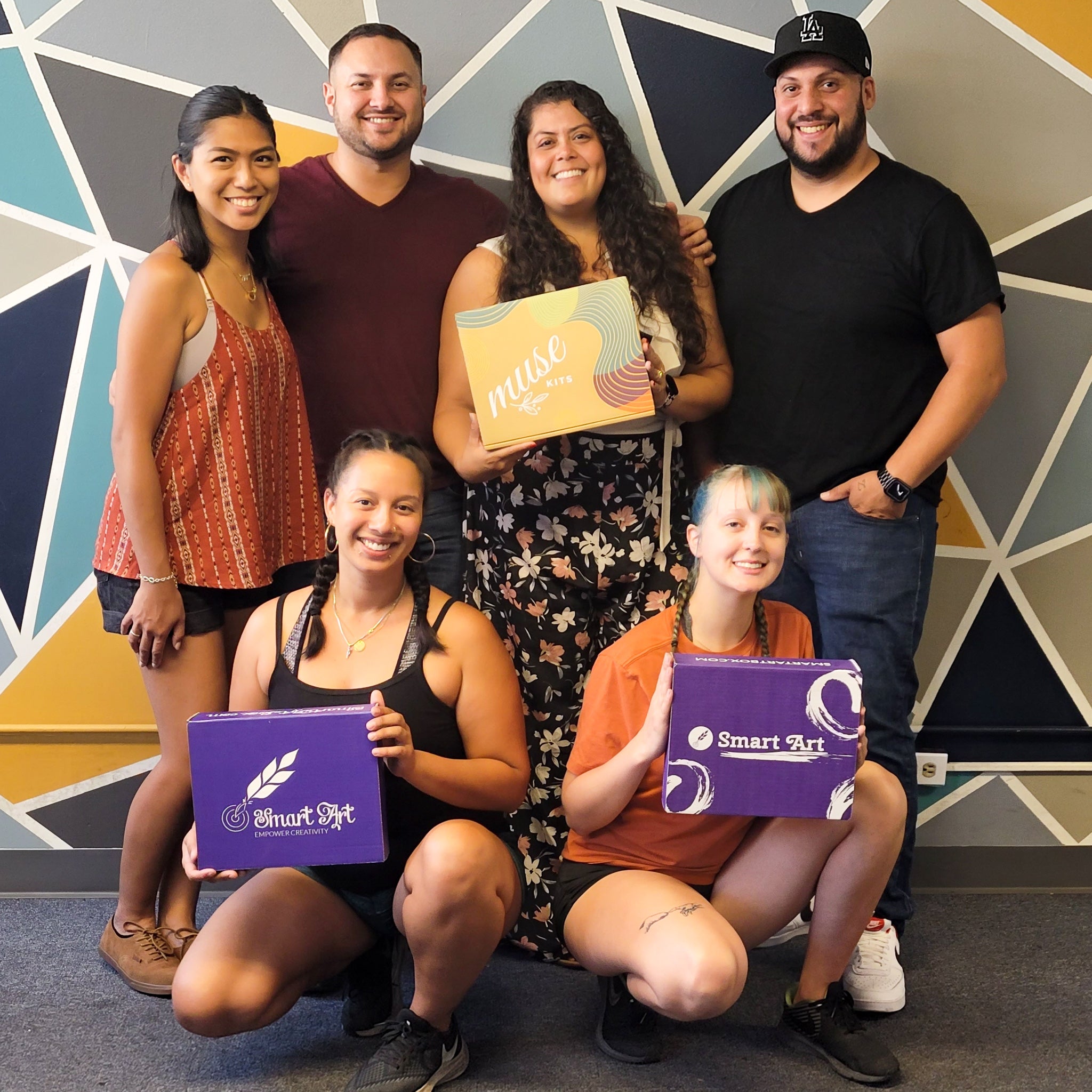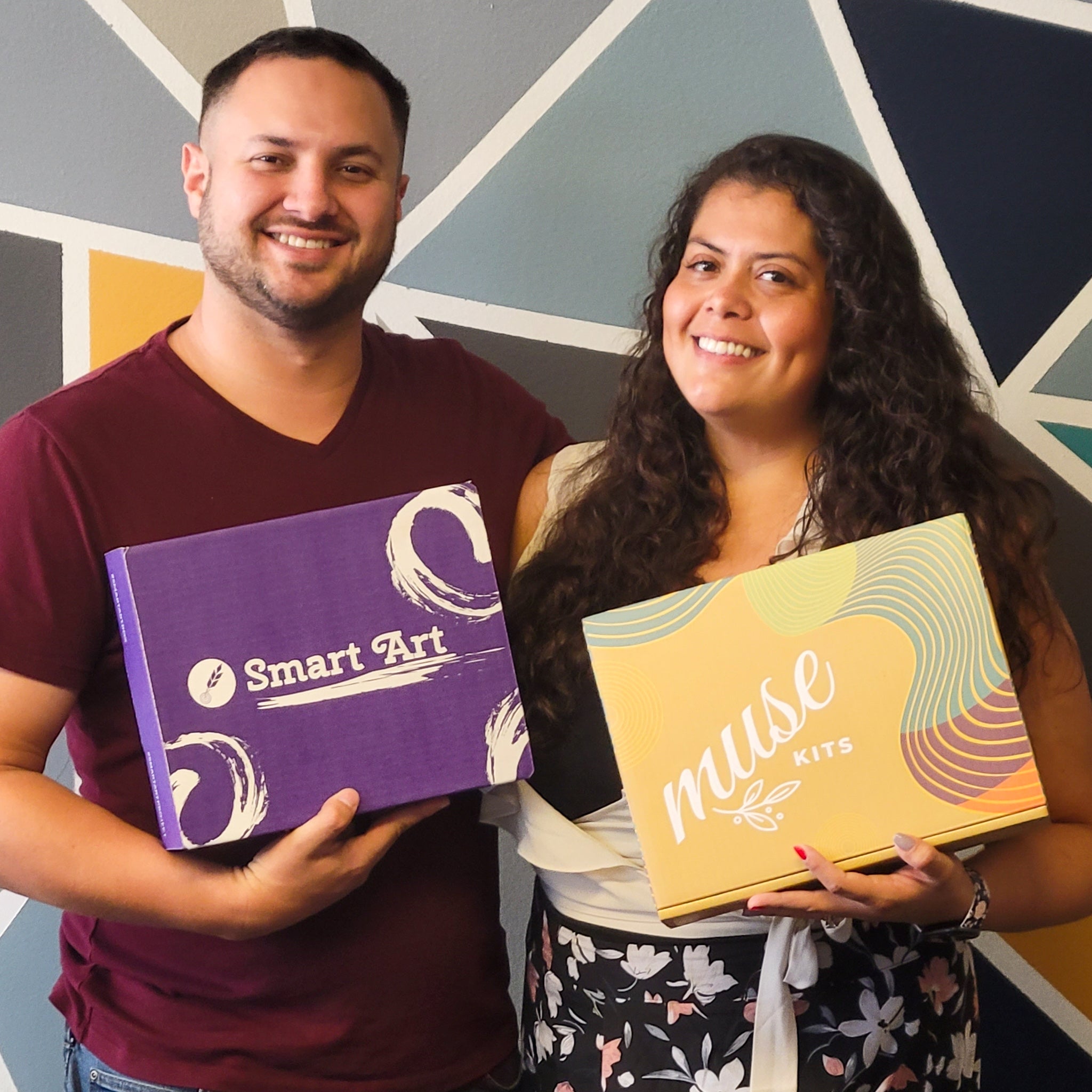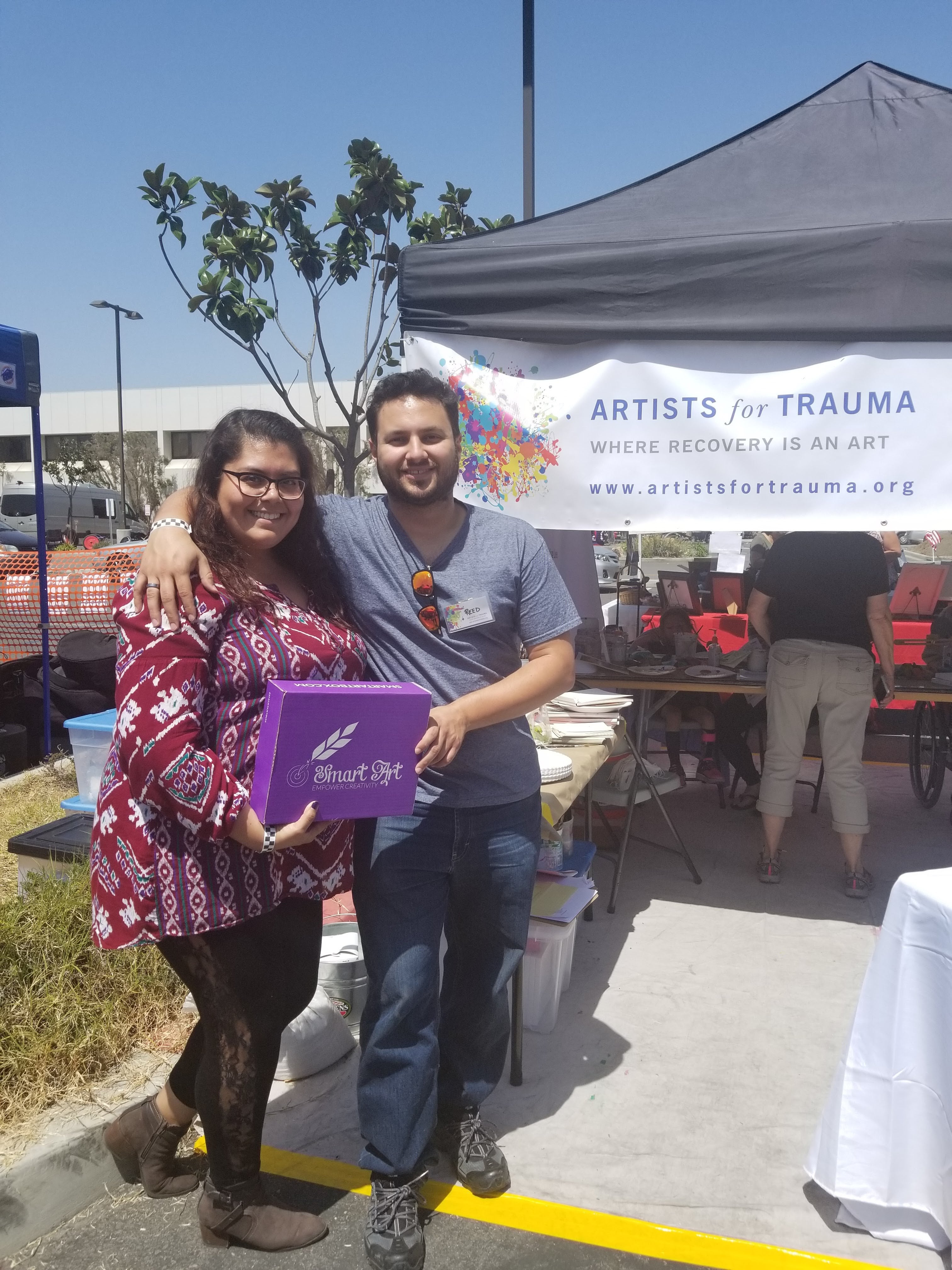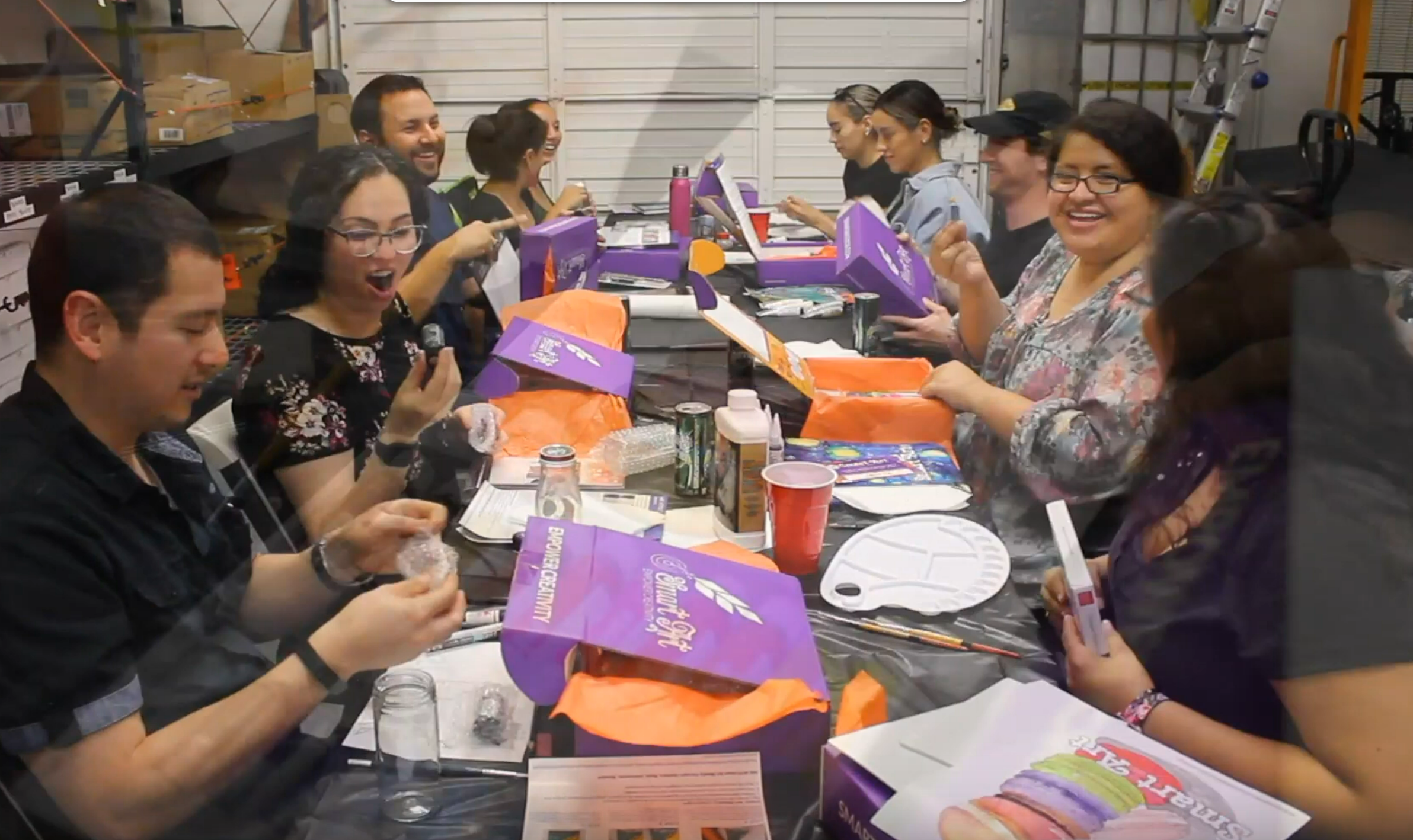 About us
Welcome! My name is Brenda Epstein, the Creative Director and co-founder of Smart Art. Together with my husband and business partner, Reed, we are thrilled to announce a brand-new look coming to Smart Art Box.
Established nearly ten years ago, Smart Art began as a way to combine our interests of art, education, and exploration. After living abroad in 2014, Reed returned to Los Angeles inspired by the endless variety of art mediums and techniques he witnessed during his travels. At that time, I was volunteering as an art instructor through a charity that worked with children from abusive homes to provide them an outlet through artistic expression. Motivated by our interest in art and community, the idea to curate all-inclusive art kits that encouraged artists and hobbyists to explore the vast variety of art mediums came to light.
While our focus remains the same, we have made it our purpose to grow with intention as individuals and as a team. Our company has grown over the last couple of years, we have built new relationships and have not only grown as a business, but as artists ourselves. We are empowered by our incredible community who have given us the opportunity to spark artistic inspiration in their daily lives… allowing us to be their Muse.
Over the last few months, we have poured our hearts into creating a new image that would accurately depict who we are at our core. With our growth and plans for the future, we wanted to provide a new look and feel that has grown with our aspirations. We are thrilled to unveil our refreshed brand identity. These updates show the evolution of our company since its founding and while this is a significant change, our beliefs have not changed. We will continue to commit to providing to our customers thoughtfully curated and high-quality monthly art kits, delivered right to your door.
It is with this in mind that Smart Art Box will be transitioning to a new name: Muse Kits beginning September 1, 2022. Our vision is to deliver inspiration and creativity to artists of all skill levels every month.
We'd like to take this opportunity to thank our loyal customers and ever-growing community for your trust and support. As we grow, we are excited and committed to continue to work as the close-knit team that we are, welcoming new team members and embracing them into our family workplace culture.
As you notice the changes in our branding, we would certainly love to connect with you. Feel free to reach out with any thoughts or requests. If you enjoy social media, please connect with us @GetMuseKits! As always, please do not hesitate to contact us at any time.
Break through your artists block and explore the wide world of art with Muse Kits!