Easy to earn rewards
Muse Kits is a community of artists and hobbyists looking to remain creative and empowered during their busy lives. Laurel Points are our way of saying thank you for being a member of our community!
YOUR ACCOUNT
Muse kits community
LAUREL POINTS
Laurel points are easy to collect and turn into rewards. Points can be gained for making an account with Muse Kits, purchasing items from the Muse Kits site (including subscriptions, collaborations, and previous projects), and engaging with our growing online community!
what's in every kit?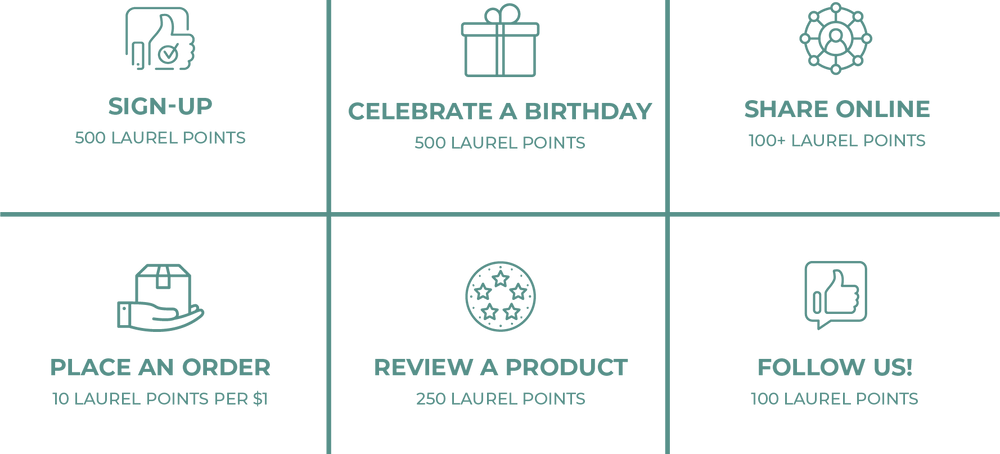 SHARE YOUR CREATION
Each month, your Muse Kit includes four monthly prompts to help you get started. Complete each prompt and share it online tagging us at @getmusekits and earn rewards!
100 POINTS (x4)
FOR EACH PROMPT SHARED WITH @GETMUSEKITS
100 POINTS
BONUS FOR COMPLETING ALL FOUR PROMPTS
500 POINTS
THAT'S $5 OFF YOUR NEXT PURCHASE!