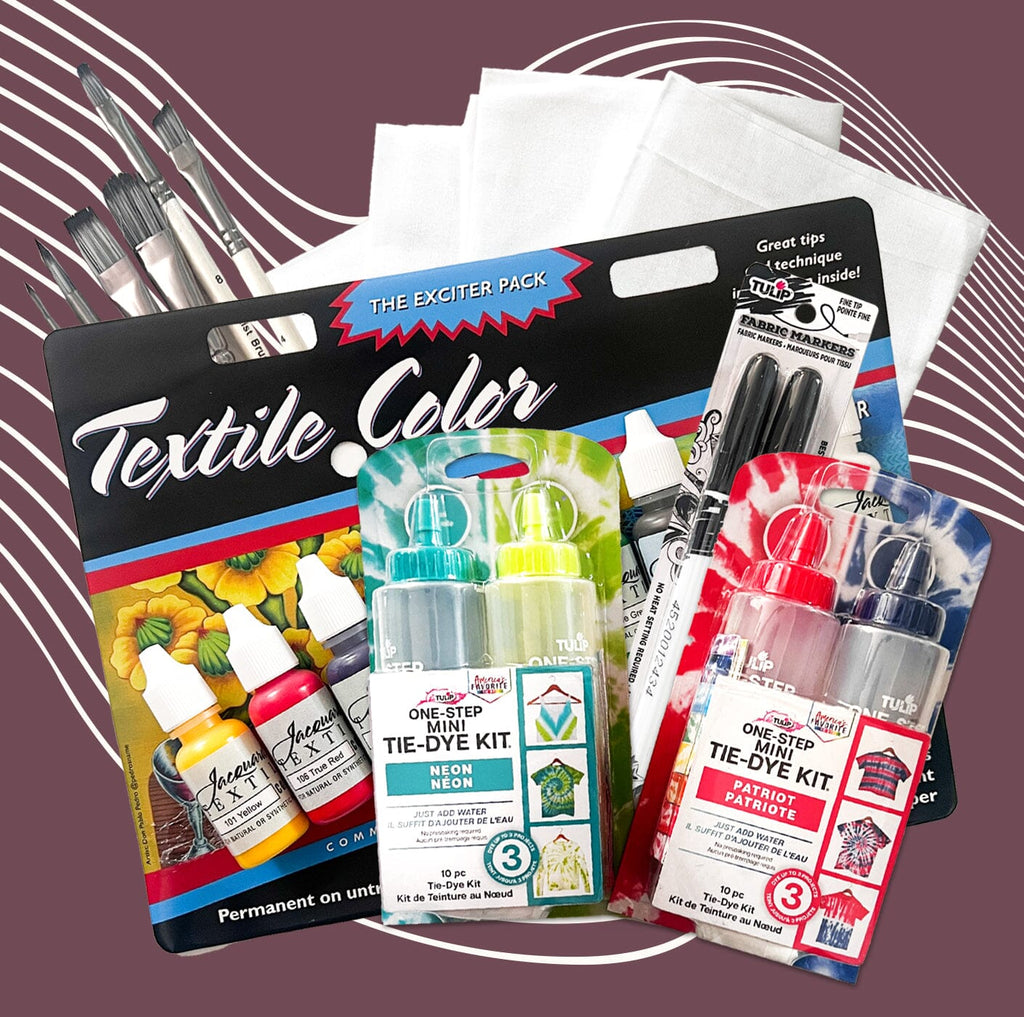 Featured in April 2023
TIE-DYE
$49.95 USD
Tie-dye has been around for a long time, but boomed in popularity around the world in the late 60's and early 70's. As time went on, the process of making tie-dyed clothing became a common tradition for kids in many families, summer camps, and schools. This fun summer activity is one that a whole family can enjoy together. To make things even more fun this month, we aren't just going to dye stuff, but also paint! This month, we provide you with all the tools necessary to dye, paint and create a unique garment that only you will own!
What's in

the box?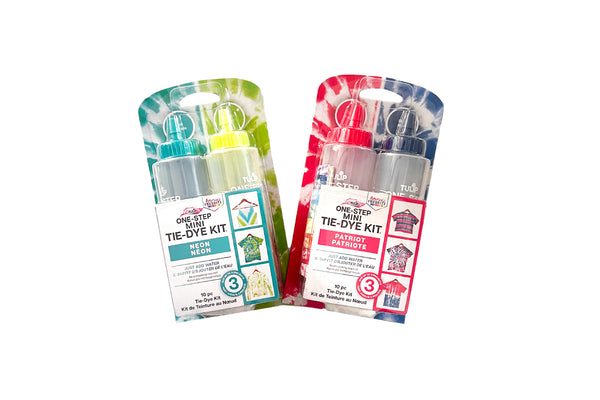 TULIP ONE-STEP TIE DYE MINI KIT, PATRIOT & NEON SETS
Featured Medium - Retail $5.99 USD each
This One-Step Tie-Dye's easy-to-use, one-step process eliminates the need to presoak fabrics in soda ash - just add water to the dye bottles, shake, and apply. Tie-dye has never been so fun and easy! Featuring the bold red and blue Patriot color set and the bright Neon color set. The colors are formulated to stay incredibly vibrant and beautiful wash after wash!
JACQUARD TEXTILE COLOR EXCITER PACK
Featured Medium - Retail $21.99 USD
Decorate fabrics beautifully with Jacquard's stunning colors. These semi-opaque textile paints are intense and vibrant while still leaving your fabric as soft as possible. This light bodied paint can be used on natural and synthetic fabrics, leather, paper, or wood. This assortment includes nine textile colors in 1/2 oz. bottles.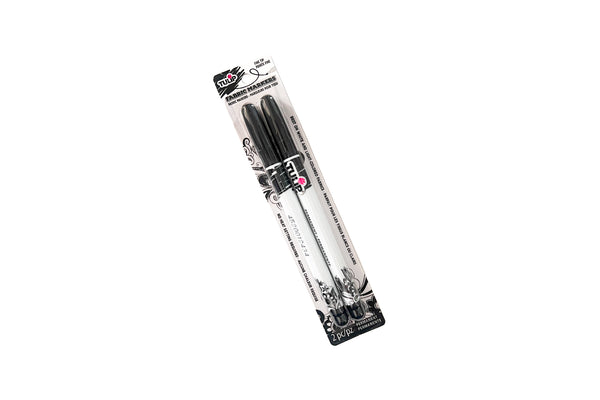 TULIP FINE-TIP FABRIC MARKERS BLACK, 2 PACK
Featured Medium - Retail $3.29 USD
Give your fabrics a boost of color with these Tulip Fabric Markers! This two pack includes black fine-tip markers that are perfect for doodling, outlining, and writing on fabrics. Tulip Fabric Markers dry permanently, so let your imagination take over on a variety of DIY craft surfaces.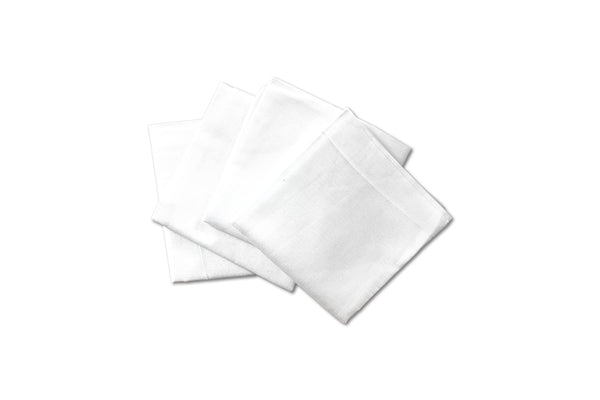 100% COTTON BANDANA, 4 PCS
Featured Canvas - Retail $1.99 USD each
With a solid white color and a lightweight feel, these fashion bandanas will make the perfect accessory to your stylish outfit! These bandanas work perfect for a canvas to create your very own wearable piece of art. Wear the bandana as an accessory in your outfits, or hang it up as a piece of art in your home.
6 PIECE ARTIST BRUSH SET
Featured Tool - Retail $12.99 USD
These brushes are made from durable nylon hair and sturdy wooden handles. The soft and flexible bristles pick-up paint well and release it smoothly. Their handles provide a perfect balance and precise control while painting. The high quality brush hair is firmly sealed to ensure no wiggling or shedding, and the sturdy wood handles are lacquered to give a brilliant high-gloss, and waterproof finish that reduces soiling and swelling.