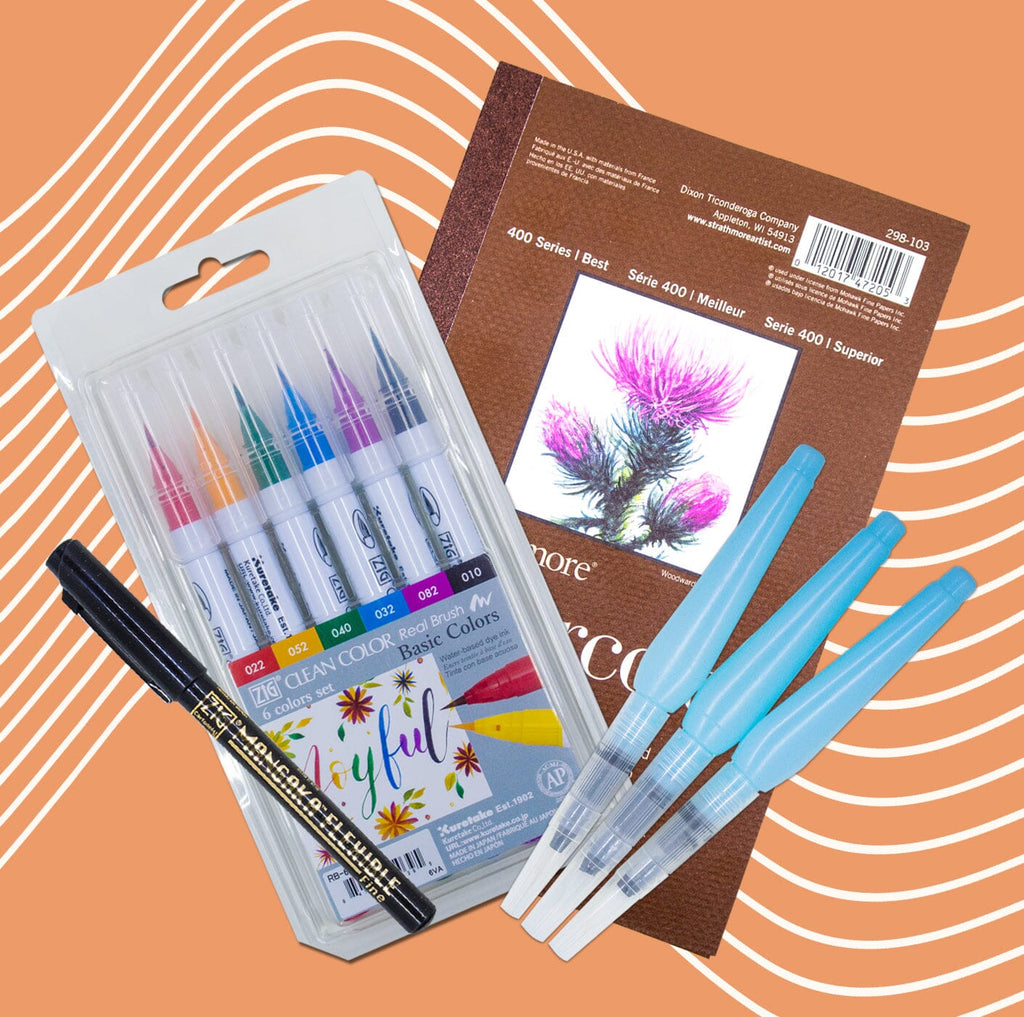 Watercolor Markers Bundle
$34.99 USD
These markers feature a unique brush tip, which allows you to create a variety of strokes with the precision you want from an illustration marker and the strokes of a brush. It is the perfect choice for shading and other cartooning techniques, due to its wonderful blending capabilities. So many fun and versatile options await you in this month's watercolor illustration challenge!

KURETAKE ZIG CLEAN COLOR REAL BRUSH MARKERS, 6 COLOR SET
Featured Medium
Unlike many "brush" pens, the Kuretake Zig Clean Color Real Brush pen has a genuine bristle tip that lets you create marks of any width, from broad strokes to fine lines. Filled with a water based dye ink that is odorless and xylene-free, these pens are easy to blend. Both portable and versatile, they're great for plein air work as well as manga and cartooning. This set includes one each of Black, Carmine Red, Persian Blue, Green, Bright Yellow, and Purple.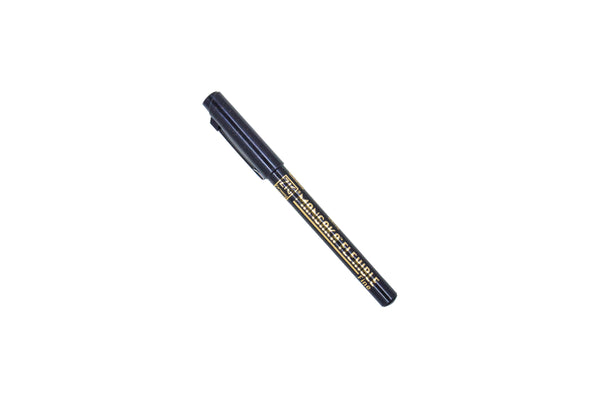 KURETAKE ZIG CARTOONIST MANGAKA FLEXIBLE PEN
Featured Medium
The Zig Cartoonist Mangaka Flexible Pen has a flexible fine point tip that produces thin and thick lines. It is perfect for drawing, inking, and outlining your illustration work. The water-based pigment ink is water and smudge resistant, making it a versatile and essential tool for illustration artists.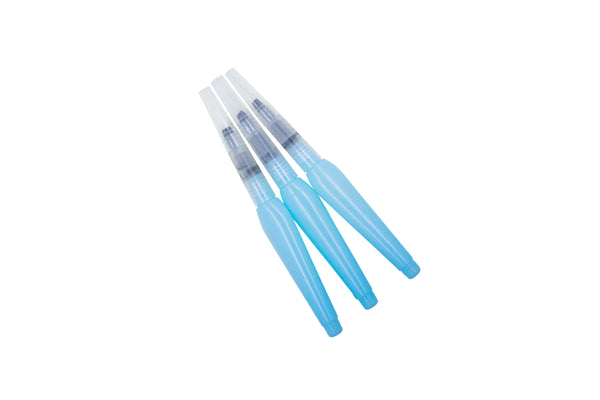 3 PIECE WATER BRUSH SET
Featured Tool
Ideal for sketching and drawing, these water brushes have durable nylon tips that hold its point for better stroke control. Available in a variety of tip sizes, this versatile brush loads easily with water, inks, or fluid colors. What's more, the soft, easy-to-squeeze barrel has a shape that prevents it from rolling off surfaces. When filled with water, they are great for use with pocket watercolor sets when painting plein air.
STRATHMORE WATERCOLOR 400 SERIES, TAPE-BOUND PAD 5.5" X 8.5"
Featured Canvas
Strathmore 400 Series Watercolor Paper Pads are an intermediate grade watercolor paper that is popular with watercolorists of all levels because of the fine and even washes that can be achieved using this sheet. It also has a strong surface that will allow lifting and scraping applications. The natural white color and traditional cold press surface make it an ideal sheet for mastering watercolor techniques or for finished artwork.