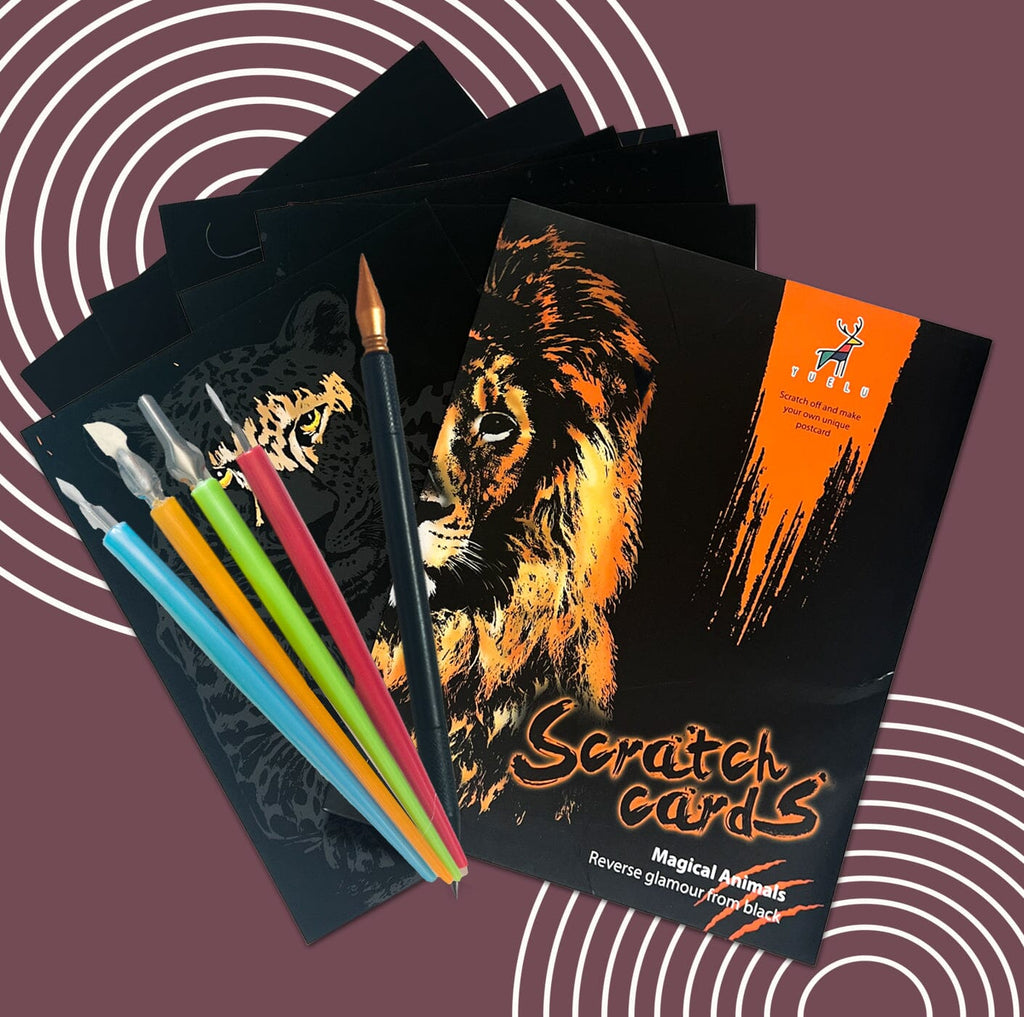 $34.99 USD
Scratch art is a fun way to break away from the traditional way of thinking when you are creating a piece of art. This month we provide you with all the tools necessary to spark that creative thinking!

MULTICOLOR ANIMAL SCRATCH CARDS, 8" x 10"
Featured Medium
This scratch-off board hides the animals behind its black-coated surface. Simply scratch the gray pattern with the wooden or plastic stylus and watch the drawings appear like magic! Each package includes four magnificent animal designs which you can frame and display proudly. Sheets measure 8" x 10".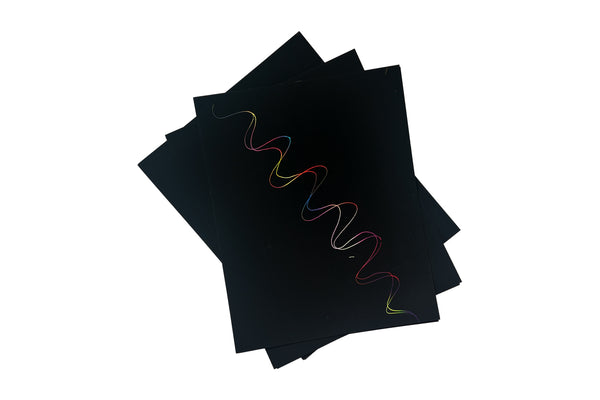 RAINBOW SCRATCHCARDS, 12PK
Featured Canvas
Tap into your creativity with these rainbow scratch cards. Scratch the black coating to reveal colorful rainbow patterns and create a variety of designs, doodles, patterns, pictures and more. Set includes 12 scratchcards, great for intro projects and doodling concepts. Also perfect for practicing scratching drills and techniques.
ROYAL LANGNICKEL ENGRAVING TOOL SET
Featured Tool
Create your own beautiful pieces of art with these Engraving Tools! These handy tools are used to scrape away the top layer of Art Foil boards and Engraving Art boards. Each tool has a different shape and size so you can use them to make a variety of strokes, from wide strokes to detailed lines. Each tool measures 6 inches long. Caution: Contains functional sharp edge. Handle with care.
SCRATCH ART PLASTIC TOOL AND BRUSH
Featured Tool
With a dual tip design, you can use the plastic tip to make broad outlines and detailed lines with the metal tip. Once you are done with your piece, you can use the handy brush to dust off leftover dust and residue from your board for an easy cleanup!