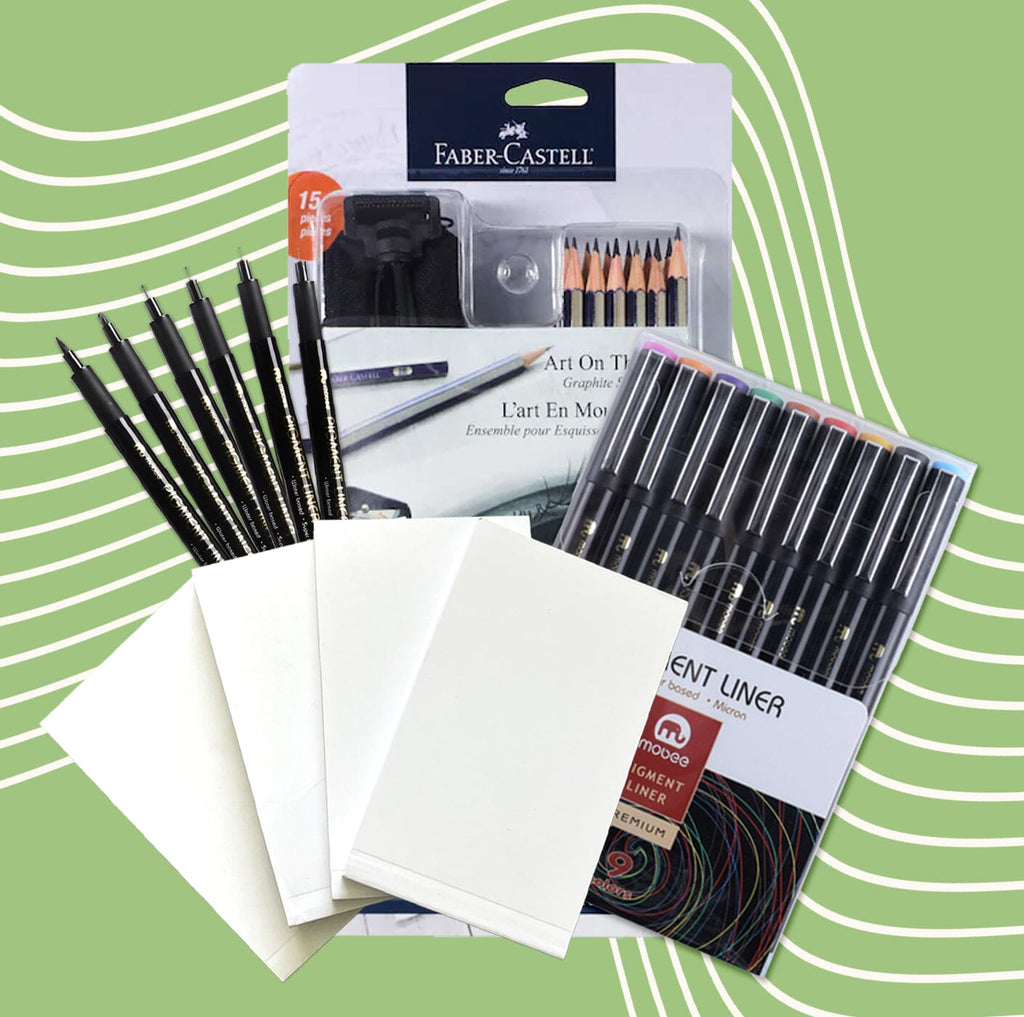 $34.99 USD
A simple flipbook works on the same basic principle as the most advanced movies and videos do. The main difference is that in movies and videos you're looking at pictures of light that are projected or transmitted onto a screen, while in a flipbook you're looking at pictures that are printed on little pages of paper. Of course, with a flipbook you get to hold the movie in your hands, and control it yourself!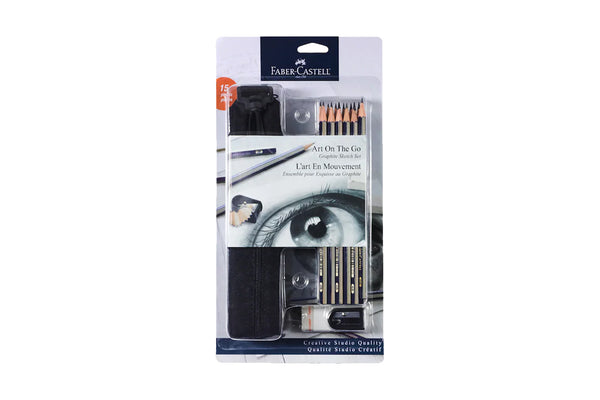 FABER-CASTELL ART ON THE GO GRAPHITE PENCIL SET
Featured Tool
This set features versatile graphite pencils for art and sketching. Strong break-resistant leads are made of finely ground graphite and clay for smooth, consistent laydown. An excellent value for art students and aspiring artists. Contents Include: 2 each: 6B, 4B, 2B and HB Pencils, 1 each: 4H, 2H, H and B pencils, eraser, pencil sharpener, and a handy nylon bag with swivel clip for attaching to your pocket or bag.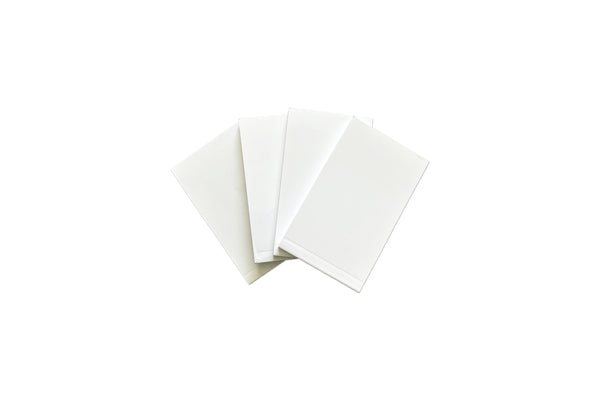 FLIP BOOK 4 PACK, 125 SHEETS PER FLIP BOOK, 4.5" x 2.5"
Featured Canvas
These flip books have been custom crafted with 80gsm uncoated blank paper and a glossy 250gsm cover, containing 125 sheets each (250 pages). The paper is thick enough to prevent bleeding but thin enough to see through the tracing light tablet. Can be used with pencils, pens, drawing pens, colored pencils, art markers, and more. Once you have finished, flip through the pages with your thumb to watch the magic happen! Their pocket size makes them easy to store and great for travel sketching on-the-go.
FINELINER MARKER SET - 9 PCS
Featured Tool
Assorted set of 9 colored pigment liners with a fine 0.5mm tip that is perfect for writing, sketching and drawing. Featuring a long metal tip, with water-based pigment that is lightfast and waterproof. Colors included, yellow, orange, brown, red, pink, purple, blue, green and black. The perfect set to add a pop of color to your doodling!
BLACK FINELINER SET
Featured Tool
Assorted set of 6 black pigment liners with 6 different sized nibs that are perfect for writing, calligraphy, sketching and drawing. These fine liners are filled with a water-based pigment that is lightfast and waterproof once dry. Create very fine lines using the ultra fine nibs ranging from 0.1mm to 0.8mm, or create dynamic broader lines working with the 2.0mm or brush nib liners.