A SPECIAL COLLABORATION BETWEEN
NERDECRAFTER - SARA ROSE - MUSE KITS
GET THE BUNDLE
$49.99
USD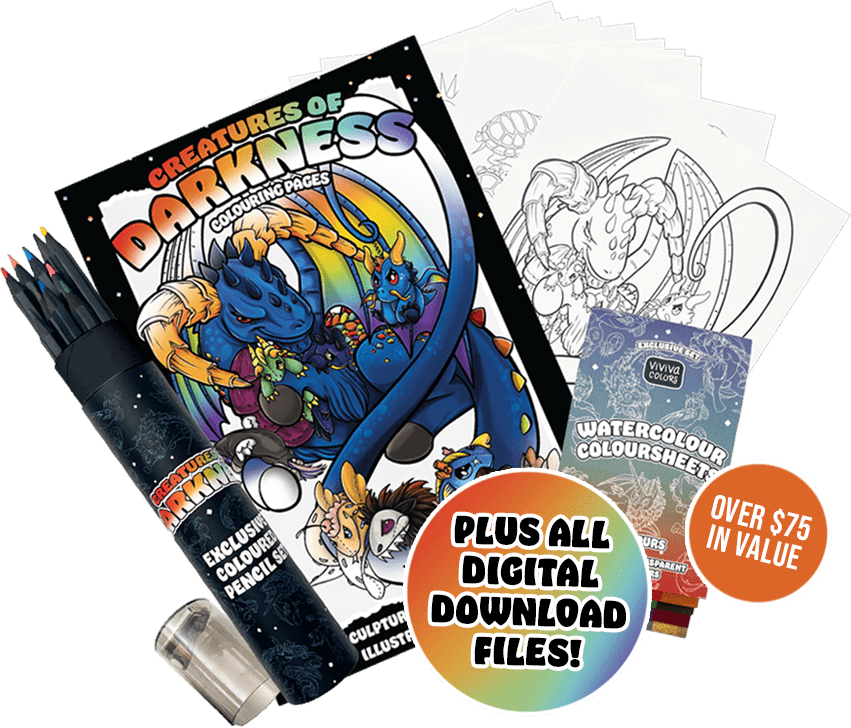 DIGITAL DOWNLOADS
$22.99
USD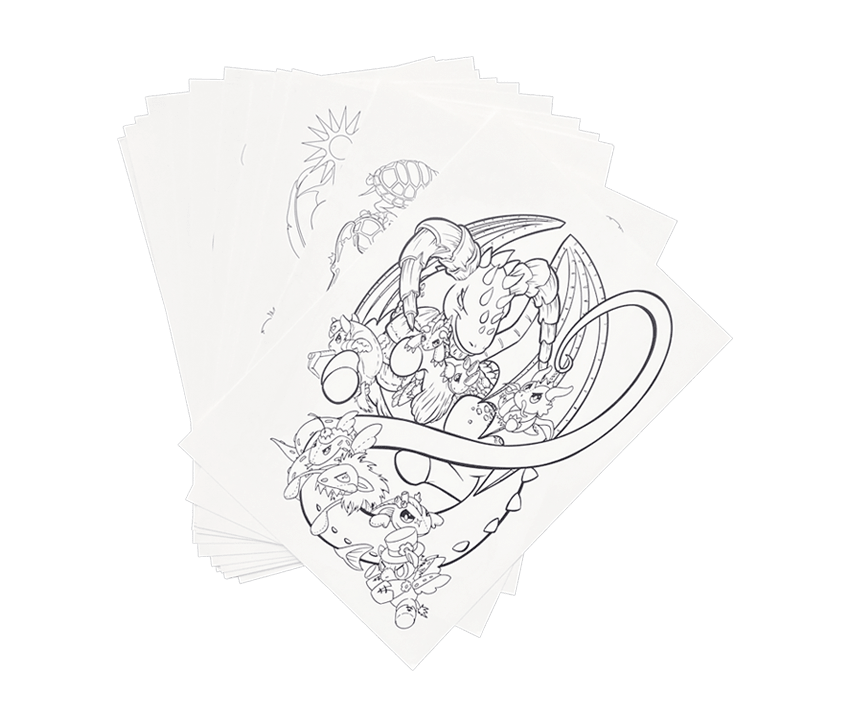 GET THE KIT
$39.99
USD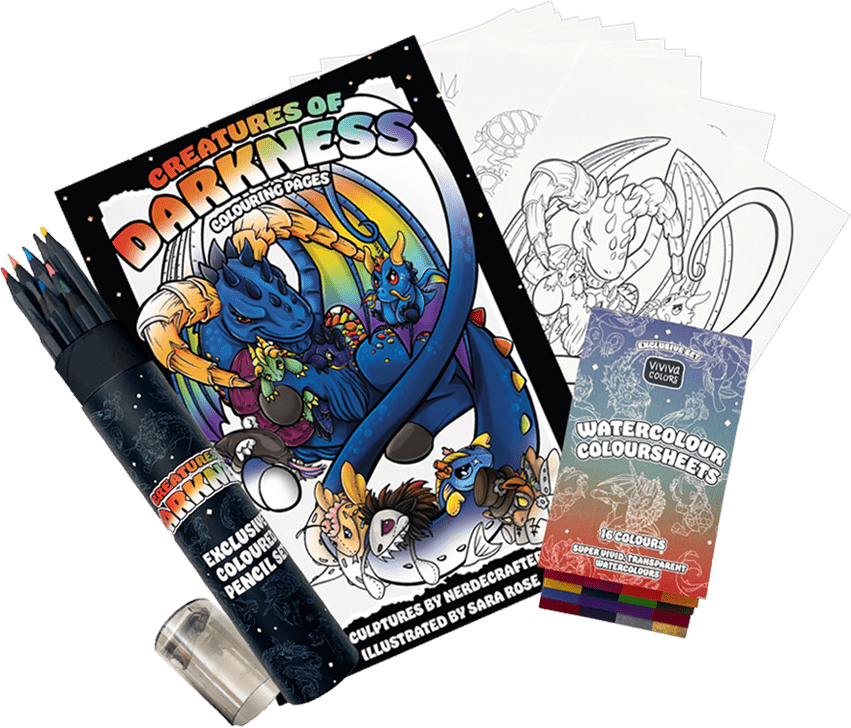 Now Shipping
$5 US and Canada | $10 International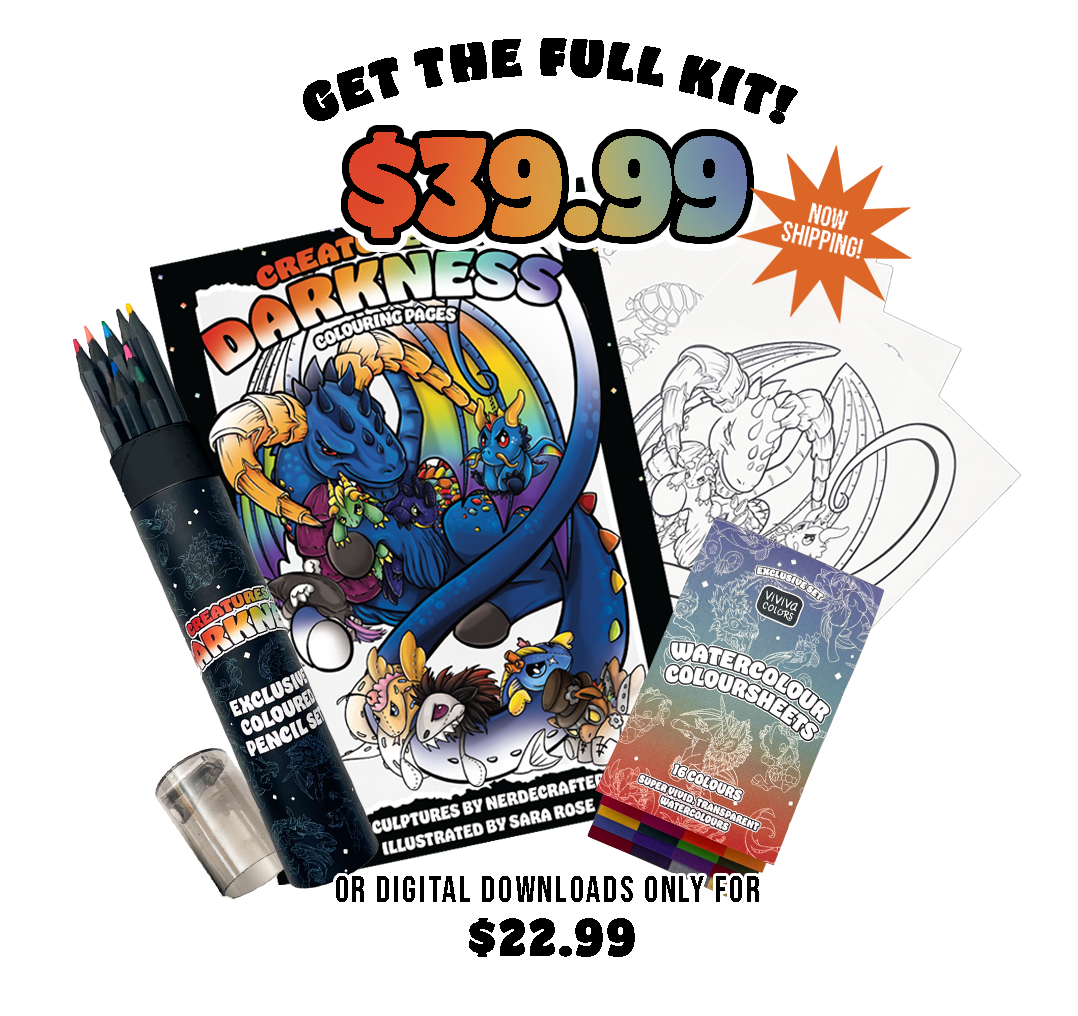 WHAT'S INSIDE
Creatures of Darkness Folder
22 Illustrated Colouring Sheets
Viviva Colors Exclusive 16 Watercolour Sheets
Exclusive 12 Piece Coloured Pencil Set
Water Brush Pen Set - 3 Pens
Exclusive Washi Tape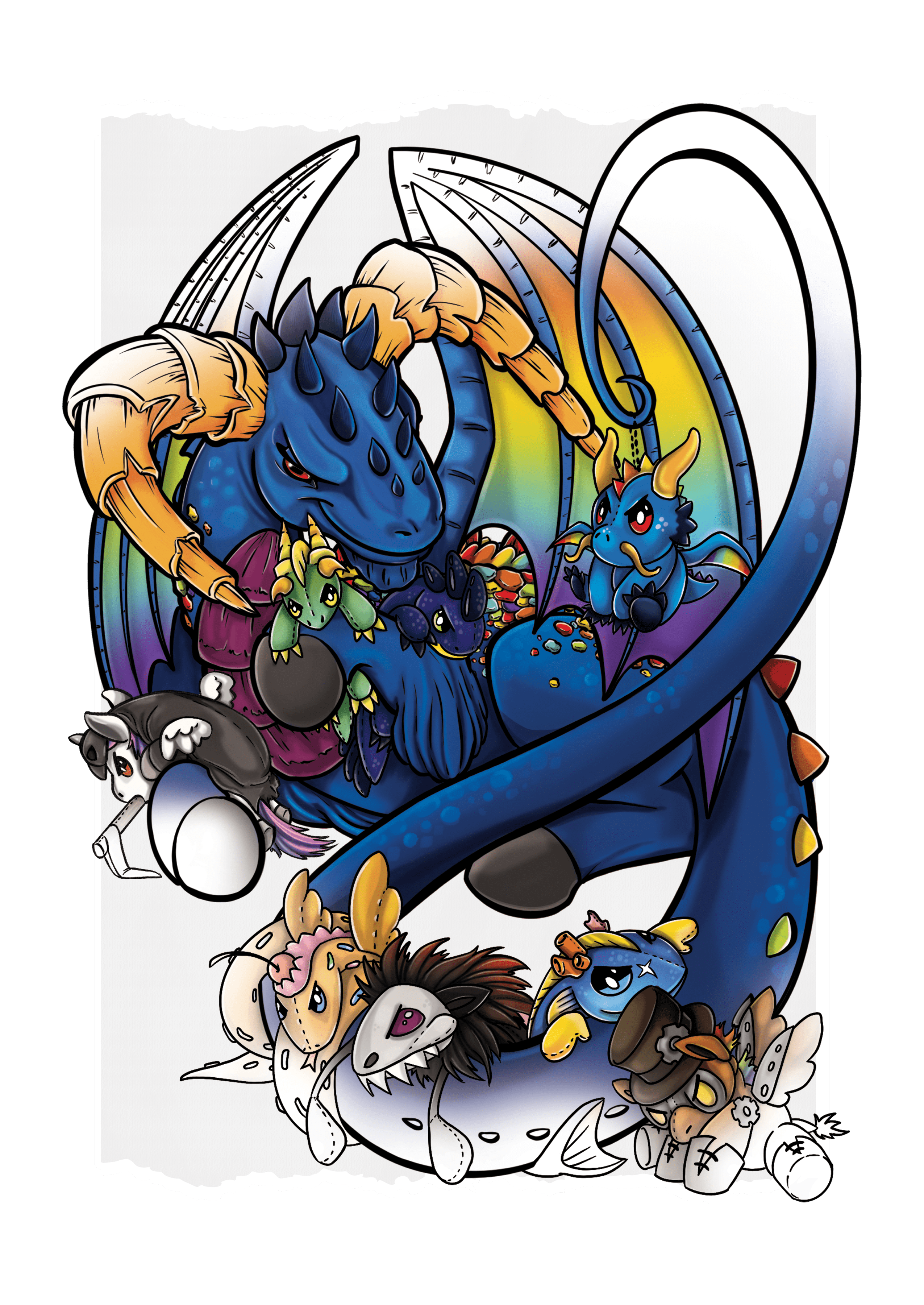 COLOURING OUTSIDE THE LINES
NerdECrafter, aka Jackie, is a long-time youtuber and self-taught sculptor who has made many unique monster-type sculptures throughout her Youtube videos and challenges.
This coloring pages project is made possible with the help of Sara Rose, a phenomenal artist who was able to bring Jackie's sculptures to life, in a Disney-meets-Darkness vibe. This collection is a set of creatures in Jackie's videos but also a representation of the community that was grown from these videos. Thank you for being a part of this journey.
Stay up to date on Muse Products & Collaborations!