Featured in November 2023
Glass Painting
$49.95 USD
The idea of glass painting is to break the tradition of painting on canvas or paper
. Glass painting, like many other art forms found around the world, is an important instrument used to reflect the history of a culture. From the ancient Roman's glassware and goblets, to the towering glass windows of the gothic cathedrals, we can find great cultural significance in the use of glass painting throughout the entire world.
What's in

the box?
DecoArt Glass Paint, 6 PC, 2oz
Featured Medium - $3.50 USD Each
Offering exceptional coverage and durability, DecoArt Glass Paint comes in rich, opaque satin colors and shimmering metallics. It is the ideal paint for glass and glazed ceramics. The easy-to-use brush-on formula self-levels, resulting in minimal brushstrokes and a smooth, even finish. DecoArt Glass Paint will not slide off the slippery surface, making glass and ceramic painting a breeze for anyone. In this box, you will receive Mint, Soft Violet, Coral, Sky Blue, Light Yellow, and Silver.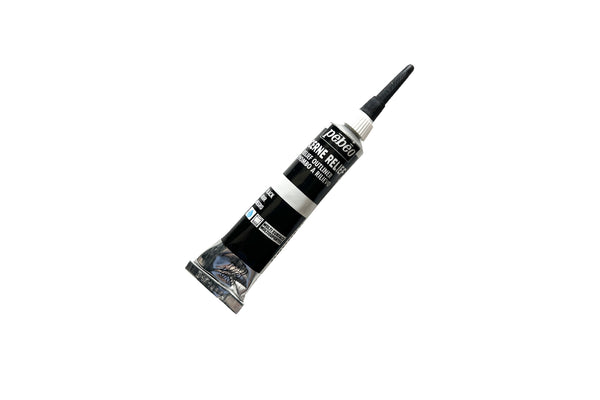 Pebeo Cerne Relief, 20 ml BLACK
Featured Medium - $7.05 USD
Pebeo Cerne Relief outliners are used for creating cloisonné effects or lines to imitate enameling and stained glass effects. This thick, pasty paint is designed to stick to even nonporous surfaces. Each 20 ml tube's fine applicator tip makes the finest of details a snap, and the paint is air dry! Allow at least thirty minutes drying time before applying any colors.
10 PCS Brush Set
Featured Tool - $14.99 USD
These brushes are made from durable nylon hair and sturdy wooden handles. Their soft and flexible bristles pick up paint well and release it smoothly. The handles provide a perfect balance and precise control while painting. Made of high quality brush hair that is firmly sealed to ensure no wiggling or shedding, along with sturdy wood handles that are lacquered to give a brilliant high-gloss, and a waterproof finish that reduces soiling and swelling.
Acrylic Sheets 4" x 6" & 4" x 4", 8 PCS
Featured Canvas - $8.50 USD
These clear acrylic sheets are as transparent as glass. They are great for crafting projects, photo frames, table numbers, invitations, prints, art, resin painting, and more. This month, they are the perfect canvas to offer variety to your glass painting projects!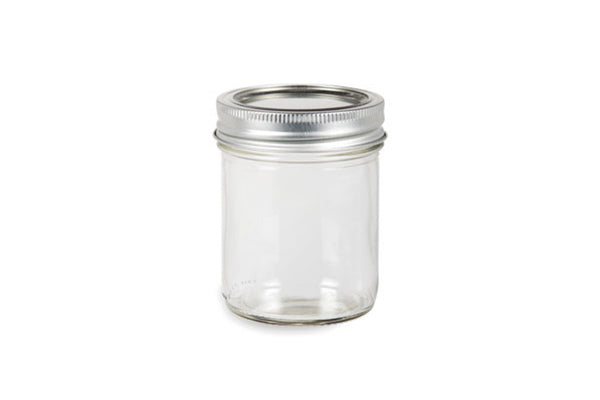 Mason Jar w/Lid, 8oz
Featured Canvas - $2.50 USD
A complete Mason jar is composed of a tempered glass jar, a flat self-sealing lid, and a metal band. The jars are made with a wide mouth opening allowing you to use it to store items with the ability to remove items with ease. With a heavy base, these jars make the perfect water cup and brush holder to use while painting. Also with the smooth even surface, they make the perfect canvas for glass paint art.
Folding Paint Palette
Featured Tool - $5.99 USD
Blend and mix your favorite colors with this Folding Paint Palette. This white plastic palette features 12 wells of various sizes within a folding design that helps keep your paints safe. Paint a masterpiece and wash the palette's surface after you're done, and the surface is ready to start a new masterpiece! Easily cleans with just a little bit of soap and water, then dry with a towel.