Featured in October 2023
PEN & INK
$49.95 USD
Pen and ink is an extremely relaxing and fun way to get your thoughts and feelings onto the paper. This month, we are providing you with all the materials you need to create your own illustrations using this classic technique. Step out of your comfort zone this month and create some fun and maybe even spooky artwork with your inks!
What's in

the box?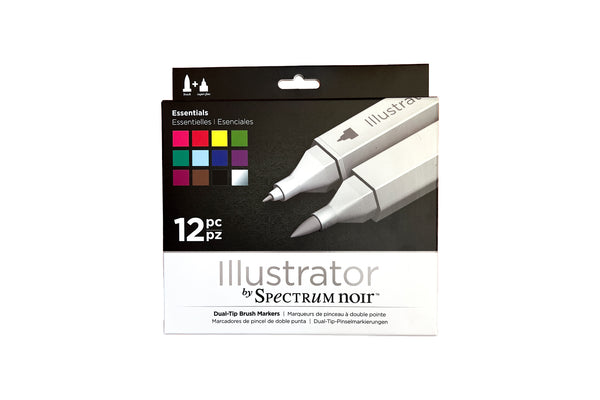 Spectrum Noir Illustrator - 12 PC Essentials
Featured Medium - $44.95 USD
With flexible line control and unsurpassed smooth coverage, Spectrum Noir Illustrator premium brush-tip markers give you a professional, artistic finish. Each Illustrator marker is dual-tipped, combining an accurate super-fine nib with a flexible yet precise Japanese brush. Made from high-grade vinyl polymer with a reinforced inner core, the Illustrator brush offers fluid line control with durable professional performance. The colors can be layered individually to increase depth and opacity, or layered over each other to produce additional hues, tints and shades.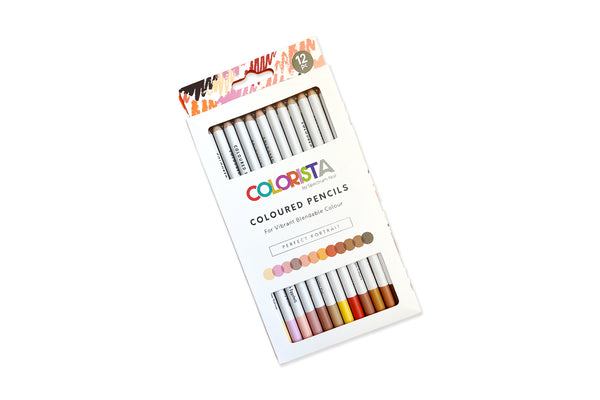 Colorista Perfect Portrait Set, 12 pieces
Featured Medium - $4.99 USD
Sketch, draw, and color your world with Colorista Coloured Pencils. Each pencil holds a core of high quality wax-based pigment. This premium formula offers a bold and vivid laydown of color every time you put pencil to paper. The wax-based pigment also allows you to layer and blend colors with ease! The Perfect Portrait set has everything you need to capture your favorite people on paper!
ZIG Sumi Ink 60, Black
Featured Medium - $8.35 USD
Professional grade sumi ink that is smooth flowing and easier to use than traditional sumi ink sticks. This cartoonist ink is water-based pigment ink that is water-resistant when dry. Ideal for pen and ink, illustration, and design. Particularly suited for manga and illustration, since the ink is smudge-proof when used with alcohol-based markers and allows you to layer over.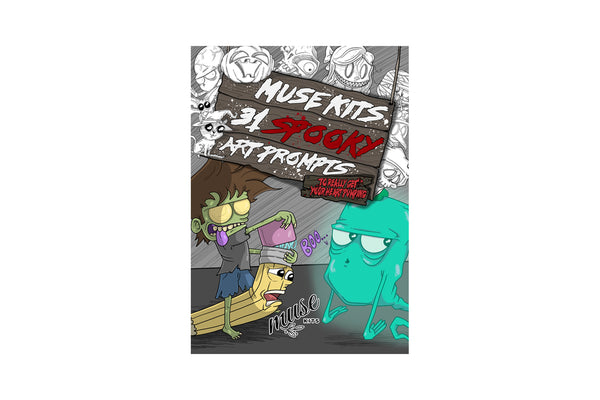 Muse Kits Spooky Daily Art Prompt Book
Featured Canvas - $14.99 USD
It's that time of year, Halloween is just around the corner! This book is here to get you inspired to create some silly or spooky art. This prompt book has 31 spooky-themed prompts that can get the heart rate pumping! From Jack O'Lanterns to creepy creatures of the night, there is something for everyone in this book. So get your pencils and inks out because it's time to create some October themed artwork!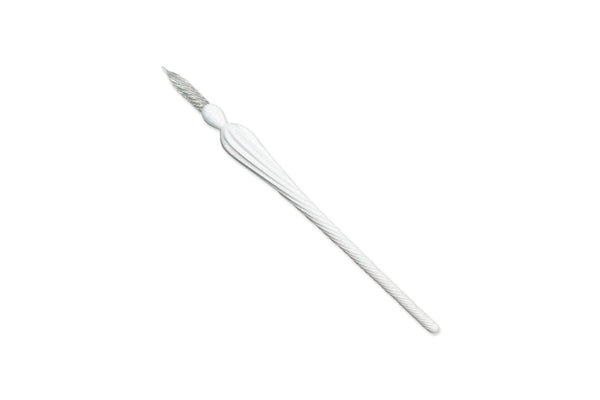 Glass Dip Pen
Featured Tool - $17.99 USD
This all glass dip pen is the perfect balance of elegance and durability. The fine glass tips are twisted into a spiral to hold the maximum amount of ink. Glass dip pens are great for both loose ink drawing or calligraphy! Easy to clean, just run the pen under some warm water with a dab of soap and pat dry with a paper towel.
Metal Drafting Pencil
Featured Tool - $4.99 USD
This all metal drafting pencil is ideal for drawing, sketching, writing and detail work. Just click the top to get more lead out, keeping you ready to create at any moment! With a sturdy metal clip for storage, this drafting pencil is the perfect on the go or tabletop tool for creating art whenever you have that spark!